NICK  NICK                vocalist/bassist/songwriter. ZERO DEFEKTS founder and the only  member remaining from the group's original lineup. Usually  unable to talk after a  performance of singing, screaming and ranting and raving. So don't take it personally, if you try to talk to him and he says nothing. Chances are he can't. No voice left. He pumps his bandmates' adrenalin levels with a driving, percussive up-tempo bass playing ,that doesn't let up.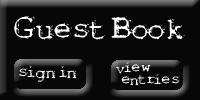 Chicago-based band  ZERO DEFEKTS boast a one-of-a-kind sound incorporating the various member's musical influences but aping none of them. The group combines Blue Cheer-based brute force with Smithereens-style songcraft along with a Cream-influence jam aesthetic. Yet,the band emerges with its own individuality intact.

  Professing an aversion to the digital,overprocessed sounds that sustain many current bands, the group takes a back-to-basics approach incorporating organic sonics and riveting rhythms.

The  Album "Love is Hell" is finished. click on the mp3 link  above, to listen to some of the track.

We are now selling the album from this site,but as of yet we can only take money orders and personal checks. Albums will be shipped out once checks are cleared with bank.

The CD "Love is Hell", cost only $5.00 and that is with free 1st class shipping. Allow  1-2 weeks for delivery.

C             Send check or money orders to:

                      Zero Defekts c/o

                      Craig Brancato

         7621 N Odell, Niles Illinois 60714

And Now you can pay with PayPal

Any questions just e-mail us  at the e-mail  link above.

on Zero Defekts very own label

Instruments of choice:

1972 Rickenbacker 4001 Bass

Rickenbacker 5 string Bass

1981 Fender P Bass

Hamer 12 string Bass

Gibson Thunderbird Bass

Ampeg Amps

Gallien Krueger Amps

Sunn amps

Sunn Cabinets

Mesa boogie Cabinets

Sonic Cabinets

Drums of Choice :

Tama Drums

Slingerland Drums

Zildjian Cymbals

Sabian  Cymbals

DW hardware

Listen to song clips at CD baby.com

The Old line up Gerry , Bill and Nick

on  Drums is Mark Malen.

This guy "ROCKS"

Cclick on image to view Video Venus, performed at

"The Gallery" March 6th, 2004 with Vince on drums and Gerry on guitar

at  Youtube.com

On Guitars, Terry Schaefer